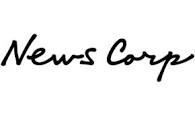 News Corp has had its head turned by Harlequin Enterprises, the Canadian owner of the Mills & Boon romance franchise, at a cost of £240m.
The acquisition was announced on Friday and is by far News Corp's biggest since Rupert Murdoch split his publishing assets from his film and television companies last summer.
Harlequin is based in Toronto and for the last 39 years has been a cash cow for Torstar, the publisher of the Toronto Star newspaper.It reported revenues of £51m in the fourth quarter, down 10pc, and operating profits of £5.5m, down almost a third.
For the full story read The Telegraph