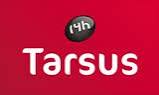 Press Release: Tarsus Group plc ("Tarsus" or the "Group"), the international business-to-business media group, announces that it has conditionally agreed to acquire 80.1 per cent of Connect Meetings, LLC (trading as "Connect") for a cash consideration of up to approximately $57.0 million (the "Acquisition"), payable by way of initial consideration of approximately $44.0 million plus up to $1.0 million for working capital and up to $12.0 million payable over the next two years subject to certain conditions.
Tarsus also announces today that it intends to place up to 10,252,610 new ordinary shares of 5 pence each in the capital of Tarsus (the "Placing Shares") at a price of 235.0 pence per Placing Share (the "Placing Price"), representing approximately 9.9 per cent. of Tarsus' existing issued share capital (the "Placing"), raising gross proceeds of £24.1 million. The proceeds of the Placing will be used to part-fund the Acquisition, with the remaining approximate $27.4 million of the maximum Acquisition consideration being funded through drawdown under the Group's amended bank facilities, which have been increased to £111.0 million and the maturity date extended to 2020. The Placing is not conditional upon completion of the Acquisition.
Highlights:
· Acquisition of 80.1 per cent. of Connect, a market leading US business travel and meetings event organiser for a cash consideration of up to approximately $57.0 million.
· Strategic rationale in line with Tarsus' Quickening the Pace strategy:
o Increases the Group's exposure to US economy;
o Addresses markets in transition;
o Strong financial track record; and
o Organic growth opportunities, including event replications.
· Connect has delivered a strong track record of growth and for the financial year ending 31 December 2016 the directors of Tarsus expect Connect to generate revenue of $17.2 million and EBITDA of $6.3 million.
· Management of Connect will continue to manage the business after the Acquisition.
· Net proceeds of the Placing of approximately £23.4 million to be used to part-fund the Acquisition.
· The directors of Tarsus believe that together the Placing and Acquisition will be earnings accretive in the year ending 31 December 2017 and thereafter.