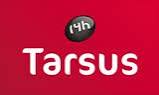 In a RNS providing a trading update for Tarsus Group, Doug Emslie, CEO, commented: "We have had a very good third quarter with strong performances across the major brands: Zuchex, Sign, Labelexpo and Offprice. We expect solid performances from our remaining shows in 2014 and the Group remains confident of delivering a good performance for the full year.
"We continue to drive our "Quickening the Pace" strategy through organic growth, brand replications and small acquisitions that accelerate our strategic goals. We are increasingly differentiating ourselves from our peers by focusing on markets in transition and on six key geographical areas: US, China, South East Asia, Dubai, Turkey and Mexico."
The RNS also announced that the Group is in the process of replicating Zuchex into new high growth markets and the first edition of the brand in Jakarta will take place on 13-15 November 2014.