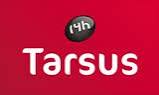 In an RNS today Tarsus Group has announced that it has agreed to acquire 100% of the assets of the South Beach Symposium ("SBS") from SBS Medical Education LLC. SBS is a leading educational event for Dermatologists, Plastic Surgeons and other physicians and represents a significant addition to the Group's medical division.
The preventative medicine market in the US comprises four key pillars: neurological disorders, endocrinology, cardiovascular and cancer. Skin health is one of the most important elements of preventative medicine with skin cancers now accounting for nearly half of all cancers diagnosed in the United States. SBS' comprehensive approach to skin health education addresses the key areas of dermatology continuing medical education: medical, surgical, including cutaneous oncology, pediatric and aesthetics. Following Tarsus' acquisition earlier this year of a cardiovascular-focused event, the Cardiometabolic Health Congress ("CMHC"), the acquisition of SBS provides the Group with increased access to another key pillar of the US preventative medicine market.
In early 2014 the Group broadened its medical education offering with the launch of the Metabolic Medical Institute (MMI). This launch supports the Group's Quickening the Pace strategy which is focused on driving organic growth and making selective strategic acquisitions with a view to accelerating the growth of returns to shareholders. Along with CMHC, the acquisition of SBS accelerates the growth of MMI into the mainstream medical market.
Acquisition highlights
· Acquisition of 100% of the assets of SBS for a total cash consideration of US$6.4 million (the "Acquisition") with US$5.5 million payable on completion and deferred payments made to be made through to 2018 of US$0.9 million. The consideration will be met from existing financial resources.
· The Acquisition includes the immediate purchase of SBS's planned online education business "Dermatology Education Online" which will take both the existing medical education content of the event as well as new educational and promotional material and make it available to a wider audience online. Consideration for the online education business is payable in 2018 with reference to the profits of that business in 2017. The maximum consideration for the SBS online education business has been set at US$20 million.
· SBS takes place annually in Miami and the next edition will be held in February 2015.
· Founder Mark Nestor, M.D., Ph.D. will continue to lead SBS after its acquisition and is contracted through to the 2017 event.
· For the year ended 31 December 2013, the assets subject to the transaction recorded unaudited profit before tax of approximately US$0.8 million.
· The Acquisition is expected to be earnings accretive in the financial year ending 31 December 2015 and thereafter.
For the full RNS click Tarsus