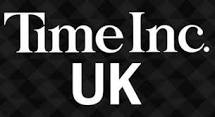 LONDON & NEW YORK–(BUSINESS WIRE)– Time Inc. (UK) Ltd today announces the acquisition of UK Cycling Events (UKCE), the UK's leading provider of premium cycling events.
Time Inc. UK's cycling portfolio is already home to brands that include Cycle Sport, Cycling Active, Cycling Fitness, Mountain Bike Rider and the UK's biggest-selling cycling magazine, Cycling Weekly, and their fast growing websites. The cycling industry is benefitting from strong growth in participant levels and this acquisition positions Time Inc.UK as the market leader in UK cycling sportive events. The development and expansion into experiential offerings is a natural step for the portfolio and supports Time Inc. UK's overall audience development strategy in this important market.
Marcus Rich , CEO, Time Inc.UK says: "The acquisition of UKCE is an important piece in building out an events growth platform for our business as a whole and an attractive use of Time Inc. capital."
Adds Paul Williams , managing director of Time Inc. UK's specialist brands: "We know UKCE well, having worked closely with them over the last few years organising the Cycling Weekly sportive series. The UKCE business has grown to run over 50 sportives per year based on the leading rider experience in the market and a dedicated UKCE team at each event. The opportunities for growth are substantial and I look forward to working with the UKCE team to further develop the business.
"The acquisition will also provide the opportunity for Time Inc.UK to continue to build its digital reach among this audience and will place Time Inc. at the heart of the cycling market. This is transformational for the portfolio as we expand to become truly multiplatform, across print, digital and experiential."
Martin Barden , founder and owner, UK Cycling Events, says: "I am very
excited about working with Time Inc.UK on the sale of UK Cycling Events and about my continued involvement in the development of the company.
"Having partnered with Time Inc.UK over the last few years, I know it shares my passion and vision for UKCE. Together, we will further develop the portfolio of events, and ensure that the rider experience is the best available in the UK. Time Inc. UK's experience and reach within cycling media will grow UKCE and strengthen it as the leading provider of cycling sportives in the UK."
Martin will continue to work with UKCE over the next two years.
About Time Inc.UK
Time Inc.UK is Britain's leading publisher of print and digital magazine content. With more than 60 iconic brands – including Decanter, Country Life, Horse & Hound, NME, What's on TV and Wallpaper* – Time Inc.UK (formerly IPC Media) creates content for multiple platforms, across print, online, mobile, tablets and experiences.
About UK Cycling Events
UK Cycling Events is the leading provider of both Road and MTB sportives in the UK, with over 60,000 riders taking part in over 50 events in 2014. It is the organiser of several well-known series' of cycling events including the; Wiggle Super Series, Cycling Weekly Sportive Series and the Ordnance Survey Spin Series.