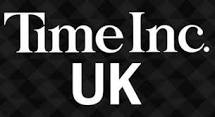 Flashes&Flames: Facebook and all those bloggers and vloggers have shredded the magazine market. "Me time" used to describe readers' relationships with their favourite magazines; now it belongs to social media. For enduring brands, print is becoming ancillary to digital services. Many will still prosper, but magazines are becoming a much smaller business.
That is why even non-investors have been captivated by the grisly sight of the disintegration of the world's most famous magazine publisher. Time Inc brands illuminated the twentieth century in the US and throughout the world. Almost everybody knows the flagship magazines Fortune, People, Sports Illustrated, and Time itself. But this is the company
Time Inc turns off investors whose revenue has declined every year since 2011 and has constantly been in the news for its profit warnings, cost cutting – and unsolicited bids for the business.
Time Inc's share price has virtually halved in the three years since its 2014 IPO. But that much seemed inevitable. As one analyst said at the time: "Every stock needs a dream, something to buy into, but what is the dream here? What this company needs is new ideas, and I haven't heard any coming out so far." But parent company Time Warner – which had been rocked by its spectacularly disastrous 2000 merger with AOL – was in a hurry to get rid of the ailing magazine subsidiary.