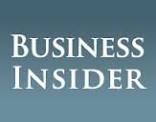 News broke yesterday that Business Insider will be opening an office in the UK after securing a $12 million investment. And just hours later, Julie Hansen, the outlet's president and chief operating officer, was speaking at the Digital Media Strategies conference, with a presentation on mobile growth and strategy.
Asked about the investment, she explained that, as well as the UK launch, the money would be spend on "the core product, in hiring more editors, more video-makers" as well as "content-creators broadly" and the sales and content marketing teams. The company also plans to use the funds to "invest heavily in [its] subscription business" and "ongoing web operations", adding that the past year has been strong for the business, and so the company wants "to fuel that fire".
As for the introduction of a UK team, Hansen told Journalism.co.uk that there were a number of reasons why the Insider was keen to set up in the UK. For a start, UK traffic to the site is "significant", she said, and there is the added benefit that the US and UK "share a language". But she also stressed the importance of the city's financial sector. "London is – with all due respect to my friends in New York – arguably the financial capital of the world," she said.
"If we're a business publication we need to care about that very much. We're very excited about the 24/7, or 24/5, opportunity that we get from publishing out of London". But she added, a key factor in the decision is the desire to join what she described as what "may be the most sophisticated media market in the world". "It is incredible what you have here," she said. "Four daily newspapers in London. It's amazing."
For the full story click Journalism