SAN FRANCISCO–(BUSINESS WIRE): 04 March 2014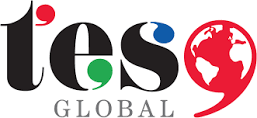 Today, TSL – the largest single-profession social network in the world, with 3.3 million registered teachers and hundreds of thousands of pieces of education content – announced the acquisition of Bay-Area based Wikispaces, creator of some of the most widely used online collaboration tools in the U.S. education sector. The combined platforms will support 1.4 million registered K-12 teachers in the U.S. Together, the two platforms create the world's largest online professional network within the world's largest profession. This is the first acquisition undertaken by TSL since it was acquired by TPG Capital in the biggest education deal of last year.
Key Transaction Takeaways
There are nearly 80 million teachers worldwide, representing a significant addressable market for the combined company.
Teachers are a very engaged audience online – the combined company will match some of the industry's most intuitive and proven tools for online collaboration with the largest aggregate registered user base in the industry.
UK-based TSL's worldwide teacher network downloads over 20 million pieces of lesson content every month – improving teachers' ability to connect with students, institutions and each other.
TSL is committed to networking the underserved and fragmented US education sector, evidenced by its partnership with the American Federation of Teachers – and Wikispaces represents a market-proven SaaS platform and large set of US users.
Wikispaces has cultivated a teacher-centered, grassroots approach to SaaS collaboration – including virtual classrooms and easy-to-use, low-cost content-sharing software.
Wikispaces mobile usage has doubled year over year since 2012.
Wikispaces took no VC funding but has scaled independently for nearly a decade in a competitive, fragmented space with a volatile sales cycle.
Transaction complements TSL's plan to grow its on- and off-line businesses within the U.S., leveraging the growth platform enabled by its acquisition by TPG.
Company Quotes & Insights
"Wikispaces is a terrific combination for us, because we've always believed in a teacher-centric approach to education technology," said Louise Rogers, CEO of TSL. "So much of what activates a curriculum for schools and students comes from collaboration and sharing – intuitive functions for today's networked world. Adam, James and Dominick are an astonishingly dedicated team and created a stable, powerful set of tools for turning a network into a scalable service for the education community, greatly increasing the value we can provide to our users both inside and outside the US. Wikispaces is one of a number of incredibly interesting ed-tech companies aimed at teachers and we are excited to be in a position to begin to put them all together."
"TSL's focus on and commitment to teachers shouldn't be rare in the education industry, but it is," said James Byers, Co-CEO and Co-Founder of Wikispaces. "As we both share this commitment, we're delighted to bring our nearly decade-long experience serving teachers with collaboration and classroom management to TSL. The value we can provide teachers, students and parents by combining TSL's lesson content, our dual networks, and our technology is going to be groundbreaking. We're thrilled to have this unique opportunity to do so much for teachers and the broader education community."
SXSWedu
To hear more about TSL, the company will be participating at the 2014 SXSWedu on Tuesday, March 4. Ms. Rogers will be speaking at the event, focusing her conversation on her vision for both the future of educational technology and how TSL's platforms will impact the sector.
About TSL Education, Ltd.
TSL Education's story is an extraordinary one: its digital community on TES Connect is one of the fastest growing of any profession globally, and it boasts a 100-year heritage at the center of the teaching and education community with offices in London, Washington and Sydney. Today, TSL has over 3.3 million teacher members in 197 countries across the globe and connects over 60 million teachers and students. 4.8 million resources are downloaded from the site every week, 10 every second. Home to more than 730,000 individually crafted teaching resources developed by teachers for teachers, this unparalleled collection helps to guide, inform and inspire educators around the world. This wealth of resources on allows education professionals to share and benefit from one another's resources and lesson plans, driving excellence in the education sector. For more information, visit www.tsleducation.com.
About Wikispaces
Wikispaces, founded in 2005 and headquartered in San Francisco, focuses on creating effective but easy-to-use tools that empower teachers so they can spend their time helping students. Their flagship product, Wikispaces Classroom, provides a free social writing platform where teachers and students can communicate and collaborate on projects. The platform, which is used by over 10 million registered teachers and students, features rich assessment tools to measure real-time student contribution and engagement. Wikispaces Classroom is available for both desktop and mobile browsers. For more information, visit www.wikispaces.com.