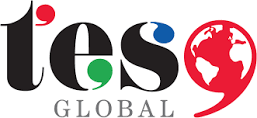 Teachers' network TES Global has bought Vision for Education, a supply teaching recruitment agency, for an undisclosed sum.
TES Global, which connects six million teachers worldwide over various platforms, said that the acquisition would help it expand its own permanent solutions recruitment business.
TES Global is currently the largest player in the recruitment advertising market for primary and secondary education, with over 70,000 jobs placed on its website and in its magazine, the Times Educational Supplement, in the last 12 months.
Vision for Education, meanwhile, operates from nine offices across the North of England, and has doubled the number of teachers it places per week over the last two years.
Louise Rogers, chief executive at TES Global said: "We are already market leaders in permanent teacher recruitment, and have long hoped to find a teacher supply company which starts to answer some of the frustrations that head teachers have expressed to us about the well-known problems in the supply market."
At present there are around 50,000 supply teachers teaching in the UK on any given school day. The state sector spends around  £900 million on supply teaching each year, too.