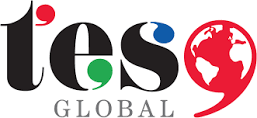 TES Global – the largest network of teachers in the world with over 5.9 million registered teachers – has acquired Blendspace, a San Francisco-based company providing web-based tools that enable teachers to create digital, self-paced lessons for their classrooms and students.
The transaction complements TES Global's strategy to enhance the reach and functionality of its digital resources sharing platforms, which provide over 800,000 pieces of education content, related activities and lesson plans – developed for teachers by teachers – free of charge to registered users, alongside premium products and services.
The Blendspace business and team will become part of Wikispaces, which TES Global acquired in February 2014. Leveraging the strength of the company's brand, the size of its resources library, and the reach of its network, TES Global believes the combination of Blendspace and Wikispaces further enables it to offer disruptive educational tools to assist teachers and students worldwide.
Key transaction takeaways
Many teachers worldwide have turned to content-sharing websites (like TES Connect and ShareMyLesson, TES Global's joint venture with the American Federation of Teachers) to access and share a wide range of materials online, including lesson and unit plans, recommendations on digital content, and assessments
Across its digital resources sharing platforms, TES Global now has 5.9 million registered users who have registered from 197 countries
TES Global's platforms are growing at the average rate of approximately 22,000 new members per week. Its content library comprises over 800,000 teacher-generated and partner resources, which attract an average of over 5 million visits per month
Since launching almost two years ago, half a million teachers and students worldwide have used Blendspace
Teachers and students can continue using Blendspace as they have done previously and now get the premium features like lesson collaboration for free
The Blendspace team will be staying on board and joining Wikispaces, which TES Global acquired in February 2014, in their San Francisco office
Blendspace's intuitive lesson creation product combined with the hundreds of thousands of resources on TES and the rich collaboration platform of Wikispaces are a natural fit
Company Quotes and Insights
"We have come to know the Blendspace founding team well in recent months and have been highly impressed by their relentless dedication to building high-quality tools for teachers," said Louise Rogers, CEO of TES Global. "Blendspace is a very clever, simple and beautifully designed lesson-building tool, which enables teachers to join individual resources together into whole lessons and courses. At TES Global, enhancing the reach and functionality of our resources platform is one of our top priorities and I believe the addition of Blendspace into our portfolio is a strong complement to the tools currently being developed, and will enable us to further expand our range of classroom technologies. I'm particularly pleased that the exceptional team behind Blendspace will be staying on board and joining our colleagues at Wikispaces in San Francisco."
"Our #1 goal for Blendspace has always been to bring happiness to as many teachers and students as possible," says Amy Lin, CEO of Blendspace. "In order to support that goal, we knew we couldn't do it alone. Just like in the classroom, we learn the most when we learn from each other. We are beyond thrilled to join Wikispaces and TES, two companies who share our mission of positively impacting education."
"Blendspace is a beautiful lesson building platform built by a team with a real commitment to serving teachers," says Adam Frey, Co-CEO of Wikispaces. "When we started talking with the team about how Blendspace could be part of the solutions we are building around the TES resources platform it quickly became obvious that they were going to be a great fit. The Blendspace team are already proving themselves invaluable and we're thrilled at the progress we are making toward great solutions for teachers looking to build, manage, and deliver lessons."
About TES Global
TES Global's story is an extraordinary one: its digital community on TES Connect is one of the fastest growing of any profession globally, and it boasts a 100-year heritage at the centre of the teaching and education community with offices in London, Washington, San Francisco and Sydney. Today, TES Global's online platforms host the largest network of teachers in the world with over 5.9 million teacher members in 197 countries across the globe. 4.9 million resources are downloaded from the site every week, or an average of 7 every second. Last year over 730,000 registered users from the UK downloaded at least one teaching resource. For more information, visit: http://www.tesconnect.com
About Blendspace
Teachers use Blendspace to create digital lessons that are tailored to students' needs. Through an intuitive drag-and-drop interface and partnerships with educational content providers, teachers can create lessons in 5 minutes that engage students via web content.
Since launching almost two years ago, half a million teachers and students worldwide have used Blendspace. Teachers use Blendspace to flip their classroom, present lessons online, engage their students in project-based learning and for differentiation. Blendspace is founded by product driven engineers who built Microsoft Excel and backed by Imagine K12, NewSchools Venture Fund and Silicon Valley angel investors. For more information, visit: https://www.blendspace.com/