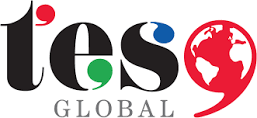 London: April 13, 2015. TES Global, the global digital education business, today announced the acquisition of online global higher education job network UniJobs. The addition of the Melbourne based and fast growing academic careers platform reinforces Times Higher Education's (THE) position as the world's leading higher education media brand.
The acquisition also further strengthens TES Global's presence in Australia and marks the first step in the strategic development of its global higher education business, accelerating the growth of THE and THE World University Rankings as a global content, data and jobs business.
Rob Grimshaw, CEO of TES Global said: "The global higher education market is in a dynamic sector that is undergoing rapid growth across both the developed and developing economies. TES Global and UniJobs together have ambition to transform the way both academic and professional support roles are filled by higher education institutions, matching global talent with global universities."
Jarrod Kanizay, General Manager and Founder of UniJobs said: "UniJobs will be able to leverage TES Global's scale and experience in education recruitment and its unparalleled international reach through the THE World University Rankings. We're incredibly excited to be joining the TES family of companies at a time of real growth and opportunity for both businesses."
About TES Global
TES Global is a fast growing and global digital education company dedicated to supporting the world's teachers with a portfolio of tailored services. Our mission is to enable great teaching by helping educators find the best jobs, and providing all the tools and technology they need to excel. It is home to the world's largest online community of teachers, with 6.9 million registered users. For more information, visit www.tesglobal.com
About UniJobs
UniJobs is a leading global network of higher education job websites dedicated to delivering higher education institutes world-class talent. Established in 2006, UniJobs is the single source of higher education and college jobs around the world, listing thousands of academic, research and higher education support roles.
UniJobs is the No.1 higher education jobs website in Australia and New Zealand and is growing rapidly in key regions such as Asia, Canada and South Africa. For more information, visit www.UniJobs.com