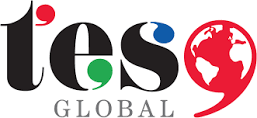 Educational publisher and teacher network TES Global has made a "significant" investment in ed tech firm Barton Woodhead Education.
Barton is the behind Diagnostic Questions, a website which enables teachers to create and share maths questions. Since launch earlier in 2014, over 5,000 teachers have registered to use the site, creating more than 2,250 multiple choice questions.
TES Global chief executive Louise Rogers said that Diagnostic Questions was the "first of many teacher/entrepreneur-founded businesses TES Global is planning to support". "Craig and Simon are the perfect start-up combination of teacher and developer and share our belief that teachers are the most important element of education. "They have already been working with us for some time, and whilst they are currently not the biggest, they are certainly one of the most exciting ideas we've come across."
TES Global's online platforms host "the largest" network of teachers in the world with over six million teacher members in 196 countries.