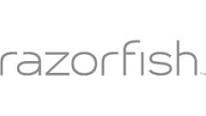 Interactive agency Razorfish, part of Publicis Group is planning for acquisitions in India in the technology and mobility space thereby further expanding its operations in the country.
The company made its presence in India by acquiring Bangalore-based Neev Information technologies Last May. Through this sacquisitions, the company launched its operations in India and is scouting more targets for buyout.
Publicis Group has acquired companies like Beehive Communications, Indigo Consulting, Resultrix, @MarketGate, iStrat, Convonix and Neev.
Publicis Groupe is one among the big four in communications groups alongside WPP, Interpublic and Omnicom offering range of services and skills thorugh its various subsidiaries and units.
Publicis group had acquired Microsoft Corp's digital ad firm razorfisf in 2009 for about $530 Mn.
For the full story click Deal Curry