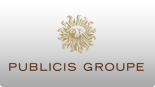 Publicis Groupe has acquired independent agency MACHINE and is merging it with Publicis Worldwide South Africa to establish Publicis Machine. Publicis Groupe is currently reinvigorating its South African and African business through a number of agency acquisitions.
For the full story read Mark Lives
Recent acquisitions
Digitas LBi, part of Publicis Groupe, recently acquired South African digital agency Liquorice. Publicis Groupe has also acquired BrandsRock, which it merged with Saatchi & Saatchi to form Saatchi & Saatchi Brandsrock as well as OwenKessel (merged with Leo Burnett) plus digital agency Lighthouse Digital (which has become part of Publicis division Starcom MediaVest Group). In December 2013, Publicis bought out digital agency Synergize to sit within Saatchi & Saatchi South Africa.
Publiscis has also acquired South African below-the-line digital agency, Prima Integrated Marketing (Prima), rebranded as Prima Arc. It has also taken a stake in AG Partners, a pan-African network of 14 communications agencies across 13 countries.