Publicis Groupe has announced the 100% acquisition of South African digital search marketing company, Synergize to grow Saatchi & Saatchi South Africa.

Founded in 1999, Synergize is one of only a few Google Analytics accredited agencies in Africa and the Middle East. The agency offers services in SEO, online marketing, web design, CMS development, mobile, PPC/Paid Media, analytics, copywriting and social media. Their portfolio of 100 clients varying in e-commerce, property, finance, retail and travel include those such as, Prime Meridian, a South African car insurance company, Car Magazine, Property 24 and Cash Crusaders, a popular local second-hand e-commerce site.
Synergize is the Search Marketing category winner of the 2012 and 2013 Bookmarks Awards, and a winner of 3 additional 2013 Bookmark awards, the Oscars of digital marketing in South Africa.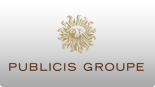 The agency will be integrated into Saatchi & Saatchi South Africa, further boosting its integrated communications capabilities in South Africa and across the Saatchi & Saatchi Africa network. Saatchi & Saatchi's At Play digital arm will be absorbed into the new division, which will be renamed Saatchi & Saatchi Synergize.
For the full story click Publicis
Click Synergize for the website