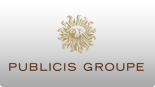 Publicis Groupe announces today the expansion of the Publicis Worldwide network and strengthening of its digital expertise in the African and LatAm regions with two key acquisitions and an investment.
In Africa, Publicis Groupe has acquired Prima Integrated Marketing (Prima), South African below-the-line digital agency and has taken a stake in AG Partners, a pan-African network of communications agencies. Each of these entities will work directly with the multi-door Publicis Worldwide operation in Africa.
In LatAm, Publicis Groupe has acquired Lead2Action, one of Mexico's leading digital agency, to be integrated into Publicis Mexico.
About Prima Integrated Marketing:
Based in Cape Town, Prima was founded in 1994 and employs more than 50 professionals
across three business units: Prima Plus, the creative hub, Prima Data, specializing in big data, customer insights and research and Prima Interactive, the technical and innovation unit focusing on new media and technologies. Prima works with international clients such as Adidas, BMW, MINI, Monster, and Virgin Active, among others. The agency will be rebranded as Prima Arc and will become part of the Publicis Africa Group network. Managing Director Peter Farrell will continue his role in the agency, reporting to Kevin Tromp, CEO of Publicis Africa Group.
About Lead2Action:
Lead2Action is a Mexican digital agency with over 10 years of experience in strategic planning, digital marketing, creativity, technological development, e-commerce, CRM, analytics and digital and social media content. Lead2Action today counts 120 professionals and serves clients such as Banamex, Best Buy, Hasbro and P&G.
For the full press release click Publicis