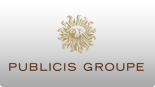 Publicis Groupe announces the acquisition of BBrandsRock, industry leader in brand engagement, Liquorice, one of the country's leading digital marketing agencies, and MACHINE, award-winning integrated agency. These additions will bring new leadership and a strong portfolio of new clients into the Groupe
Founded in September 2009, BrandsRock is a through-the-line brand solutions agency with offices in Cape Town and Johannesburg. They operate with a growing team of experienced, skilled individuals who understand business, brands, strategy and the best creative marketing programs needed to deliver results. The BrandsRock Group services a portfolio of blue chip clients with four integrated offerings – marketing & brand strategy; creative design & advertising; digital engagement and shopper marketing & experiential brand activations through their amp Experiential division. Clients include: Harley-Davidson®, KWV, eBucks, Jose Cuervo Tequila, Nando's, Seartec, 466/64 Fashion, Isotherm, Vukani, Puma, Brandhouse, Touchlab, Vodacom and Kiehl's.
Liquorice is one of Africa's leading digital marketing agencies specialising in a range of services from web, mobile, social media, CRM, content creation and search engine marketing. Founded in 2005 by Chief Executive Miles Murphy, Liquorice currently employs 115 people in four offices – Cape Town, Durban, Johannesburg and Bellville – deploying work across sub-Saharan Africa. The agency has long-term relationships with some of Africa's biggest brands including Unilever, Distell, Sanlam, Pioneer Foods, SAB Miller, SA Home Loans and Elizabeth Arden.
Founded in 2012, MACHINE is one of South Africa's largest independent communications agencies with over 130 passionate employees, offering a unique combination of award-winning creativity, compelling consumer insights and leading digital capabilities. The agency is represented in both Johannesburg and Cape Town, with specialist talent across five core pillars: Machine (integrated communications), Narrative (content marketing), Incentiv (loyalty and rewards), Answered (research), and Moon Walk (public relations).
These acquisitions follow those of Prima Integrated Marketing, OwenKessel, and Lighthouse Digital, plus the stake in AG Partners, earlier in 2014. According to ZenithOptimedia, South Africa is the eighth fastest growing advertising market in the world between 2013 and 2016.