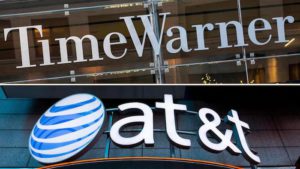 AT&T is the largest US telecoms group by market value, with more than 140m mobile customers in the US and Mexico. However, with the telecoms market maturing, the Dallas-based company needs new products and services to sell to customers.
Time Warner would give a competitive advantage over rivals such as Verizon, T-Mobile US and Sprint with a so-called "vertical integration" strategy, allowing it to use its internet and telecoms services to distribute Time Warner's film and television portfolio.
Comcast made a similar move in 2011, buying NBCUniversal and bringing together its cable and broadband operations with broadcasting, movie production and theme parks.
AT&T itself has made similar moves in the past. In 2014, the group acquired DirecTV, the satellite television provider, for $49bn.