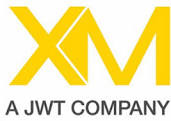 WPP announces that its wholly owned operating company, XM Asia, a JWT company, has agreed to acquire a majority stake in Sofresh, a leading digital creative agency in Vietnam.
Sofresh, co-founded in 2007 by Ly Viet Vu and Justin Cohen, develops digital strategy, digital creative ideas and marketing campaigns across multiple digital channels, including social media, mobile and the web. The company also designs and builds e-commerce platforms, customer relationship management (CRM) systems and in-store digital installations.
Sofresh works with a range of local and global clients, including Diageo, GSK, Kinh Do, Techcombank and Unilever.
Sofresh had revenues of VND 35.7 billion for the year ending December 31, 2013, with gross assets of VND 30.1 billion, as at the same date. The company employs 85 people.
This acquisition marks a further step towards WPP's declared goal of developing its networks in fast-growth markets and sectors and continues WPP's strategy of strengthening the Group's capabilities in digital media.
Sofresh marks WPP's third acquisition in Vietnam in seven months. In Vietnam, WPP companies (including associates) generate revenues of about $80 million and employ approximately 1,000 people.
In Asia Pacific, the Group (including associates) generates revenues of US$ 5 billion and employ over 48,000 people. Globally, WPP's digital revenues were over US$6.0 billion in 2013, representing almost 35% of total Group revenues of US$17.3 billion. WPP is targeting at least 40-45% of revenues to come from each of fast-growth markets and new media over the next five years.