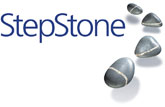 The European online job board StepStone is continuing to expand and will take over YOURCAREERGROUP as from 1 January 2014, which operates specified job boards like HOTELCAREER. A purchase agreement was signed between StepStone GmbH, a subsidiary of Axel Springer AG, and the founders of YOURCAREERGROUP for the acquisition of all shares.
The YOURCAREERGROUP was set up in 1999 and has established itself as one of the leading recruiting partners for jobs in the hotel, catering and tourist industries on the German-speaking market. The Group employs 49 members of staff and runs a total of nine online portals, including ones in Germany, Austria and Switzerland. With an average of 12,000 listings, 500,000 unique visitors per month and more than 16,000 customers, hotelcareer.de, gastronomiecareer.de

and touristikcareer.de are among the most successful job portals in their respective industry.
About StepStone
StepStone is one of the most successful career portals in Europe and the leading job board in Germany. With 7.7 million visits monthly, the offer of StepStone provides the highest reach within its competitive environment in Germany (August 2013). StepStone has more than 900 employees, and runs career websites in another eight countries in Europe. The company was founded in 1996 and is majority owned by Axel Springer AG.
About YOURCAREERGROUP
Since it was founded in 1999, the YOURCAREERGROUP has established itself as an expert recruiting partner for the hotel, catering and tourist industries. The HOTELCAREER, GASTRONOMIECAREER, TOURISTIKCAREER and AZUBICAREER online careers websites are all run under the umbrella of YOURCAREERGROUP. HOTELCAREER is one of the leading portals for the hotel, catering and tourist industries with over 12,000 current listings in September 2013.
For the full story click Axel Springer