In 2018 Amazon became the third largest digital advertising platform in the US. By 2020 the platform plans on increasing its share of total digital ad spend in the US from the current 4% to 7%.
When it comes to its ad offering, the online retail giant has undoubtedly turned things around. In 2017, it faced criticism that its ad products were too complicated to use – but in Q3 2018 Amazon Advertising reported a conversion rate that was almost three times higher than that of Google Shopping (eMarketer.)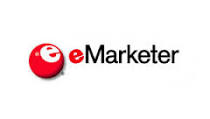 Its advertising ascent shouldn't be surprising. As the primary e-commerce site in the world, Amazon is the natural home for effective advertising because its shoppers have far more purchase intent compared to when they browse on Google or Facebook. It goes back to the old adage, 'Facebook knows what you talk about, Google knows what you search for, but Amazon knows what you buy.'
If Marketing 101 is getting your product in front of potential customers, then Amazon Advertising could become the most effective way to do it. Combining high quality data with the sheer quantity of it – people make more product searches through Amazon than Google – the ecommerce site conclusively backs up its promise to put product in front of interested buyers.
Advertisers will spend $4.6 billion with Amazon in 2019. In turn, the platform will continue to wind down its previous strategy of purchasing ad space elsewhere, and instead will encourage sellers to run advertisements on its own site, going head-to-head with Google.
Amazon's ascent won't come easy. In 2020, Facebook and Google will still receive 56% of total digital ad spending (eMarketer.) In addition, growth of the digital ad market is forecast to slow down from 17.7% in 2018 to 8.6% in 2021.