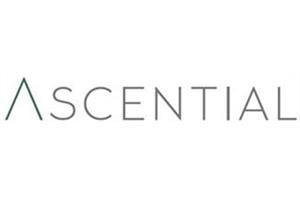 Ascential plc (LSE: ASCL.L), the specialist information, data and analytics company, today announces that it has sold DeHavilland, a brand within its Built Environment & Policy (BEP) segment, to the alternative asset management group Bridgepoint for £15m in cash.
This concludes the disposal of Ascential's BEP businesses, following the recent agreement to sell Glenigan and the sale of Groundsure, with total consideration for the three businesses amounting to £257.9m. As previously noted, this capital will be allocated to core areas of focus for Ascential and, in particular, the fast-growing Digital Commerce segment, including organic investments and potential M&A opportunities.
In the financial year ended 31 December 2019, the BEP businesses generated revenue of £35.9m and
Adjusted EBITDA after allocation of central costs of £17.0m. .
Duncan Painter, Chief Executive Officer of Ascential, said:
"We are delighted that Groundsure, Glenigan and now DeHavilland have found new owners who will continue to support their development as strong, independent businesses. For Ascential, this transaction marks the achievement of a strategic priority to bring clearer focus to our core customer proposition: enabling our customers to design and create the right products, maximise their marketing impact and optimise their digital commerce performance."