BCD Meetings & Events (BCD M&E) acquired Zibrant, an award-winning Events Agency delivering national and international events in the UK, to strengthen and diversify its Events business in the European market.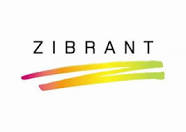 "This is the latest in a line of smart, strategic acquisitions for us to grow our global presences and service offering," said Scott Graf, BCD M&E Global President. "Zibrant brings size, scale and expertise to our UK presence allowing us to better compete in a strong Events market."
BCD M&E will welcome 130 experts who have an established market presence in the UK including respected leaders and industry professionals to add significant talent to its growing EMEA (European, Middle East & Africa) team. Additionally, BCD M&E can offer customers additional and expanded capabilities within its Events offering including creative communications, full-scale production services and expert venue sourcing/finding services.
"Zibrant has a strong brand, reputation and service values which aligns perfectly with BCD Meetings & Events," said Marc Lammens, BCD M&E Managing Director, EMEA. "With our combined expertise and services, we realized our organizations are better together than apart—as an employer, service provider and partner."
Nigel Cooper comments "As one of the UK most recognised meetings and event management agencies we pride ourselves on creating solutions that meet our clients' needs and realise their objectives. Since our inception, we have led the way in developing the UK meetings and events industry from managing strategic global programmes, bespoke venue solutions to producing major live events and creating memorable communications platforms. At Zibrant we never stand still, the nature of our business doesn't allow it.  We continually evolve with the latest trends, expertise and technology to find our clients the best solution.  We seek to lead the way in creating and offering new services and utilising the latest technological advancements to push the boundaries of what's possible.  This evolution and our invaluable experiences have made us who we are today and underpin our three Zibrant brands."
"Improving and growing our existing services have always been our core strategy so we are delighted to introduce BCD M&E's global reach and additional suite of services to our customers," said Cooper. "The access to BCD M&E's presence in more than 40 countries gives us the ability to meet our customers' needs of global meetings management."