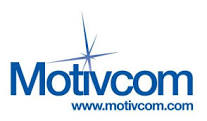 The initial consideration of £15 million will be satisfied with the issue of 557,693 Motivcom shares to Zibrant's owners and a share placing by Motivcom. Zibrant managing director, Christopher William John Madge, will join the board. The £15 million deal is a significant expansion for the new owner, which already operates P&MM, Fotorama and AYMTM, formerly Archer Young.
Zibrant was formed two years ago from the merger of events specialists IBR and Illico with MRM and McGarvey Russell, the marketing and incentives businesses that it bought in 2004. It acquired events services company Rand a year ago.
Zibrant reported a profit before tax of £1.5m in 2006 and employs 200 people at its three offices in Derby, Godalming and Canterbury.