Procon Conferences – Acquired by United Drug (Ireland) plc – Conference management company in the global pharmaceutical market. The deal was brokered by Media Mergers on behalf of private clients. Deal value £5.4m.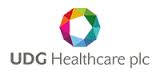 In a press release Dublin and London – Tuesday, 20th November 2007: United Drug plc, a leading international provider of services to healthcare manufacturers and pharmaceutical retailers today announced that it has acquired the entire issued share capital of Procon Conferences Limited ("Procon") a UK pharmaceutical conference services company based in Harrogate, North Yorkshire.
Procon provides full corporate event management services targeted specifically at the pharmaceutical and healthcare sector. These services include venue finding, association and secretariat membership, delegate registration through to full event management. The business currently employs 28 people, including senior management, all of whom will remain with the business.
The consideration for the acquisition is Stg£4.2 million in cash, payable on completion, plus an additional consideration of up to Stg£1.2 million payable based on achievement of agreed targets over the next 12 months.
Speaking about the Company's acquisition today, United Drug's Chief Executive, Liam FitzGerald said:
"We are delighted to announce the acquisition of Procon. The company is a well established and very highly regarded supplier of value-added services to the healthcare sector. Procon will form an important part of our Contract Sales and Consultancy Outsourcing division and help us broaden the range of services we provide to our customers.
"I would like to welcome all management and staff of Procon to the United Drug Group and we look forward to working with them to build upon their success to date, as we continue our development as a leading international healthcare services company". ENDS.
Tuesday, 20th November 2007