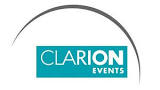 Press Release: SINGAPORE, 2017-Feb-23 — /EPR Network/ — Clarion Events Asia today announced that they have acquired RetailEX ASEAN, a fast growing trade exhibition serving retailers in the ASEAN region. Co-organising the event with IMPACT, the premium venue in Thailand, Clarion Events look to enhance its offering to the retail industry in Asia.
The purchase of RetailEX, based in Thailand, further increases Clarion Events involvement in the Asian retail market. "The combination of RetailEX ASEAN's early success with Clarion's history of nurturing events will provide our clients with the business intelligence to transform retail in Asia" says Richard Ireland, Managing Director, Clarion Events Asia. "The acquisition is expected to result in a show that can support the needs of retailers across ASEAN as they transition through the next 5-10 years of exciting transformation. We are grateful that the co-founder of RetailEX ASEAN and Managing Director for Globe International Events Consultancy, Ms Rosalind Ng, has set a good foundation for us to bring the event to the next level," he adds.
"A partnership was formed with Clarion Events Asia to broaden and strengthen RetailEX ASEAN's position in the ASEAN region," commented Mr Loy Joon How, General Manager, IMPACT Exhibition Management. "This new collaboration with Clarion Events could not have come at a better time for us as we are anticipating new upcoming challenges for the ASEAN retailers in this digital age of disruption. Clarion Events, with their success in e-Commerce and Internet Retailing events will bring a whole new dimension to RetailEX ASEAN, which now promises to be the most complete and most exciting retail trade show in the region."
RetailEX Asean will continue to operate under that name. Clarion Events will leverage the IMPACT team's knowledge of the market and to work closely with them during the integration of both companies – which will take place over the next 6 months, leading to the RetailEX ASEAN show happening on 14-17 September, at the IMPACT Exhibition Hall, Bangkok. "With the involvement of Clarion Events, our clients will expect higher international quality services," stated Mr Loy.
To augment the offering to retailers of the region, Clarion Events will introduce Internet Retailing Expo (IRX) ASEAN to co-locate with RetailEX ASEAN. With a successful history in Indonesia the event provides a vital digital/ ecommerce offering to retailers looking to compete in the online retail space. "We look to offering the Thailand retail market even more expertise from around the world and seeing more visitors attracted to the show this September" says Richard Ireland.
About Clarion Events
Founded in 1947, Clarion Events is one of the world's leading event organisers, producing and delivering innovative and market-leading events. Our 760 employees based in our 13 offices worldwide specialise in delivering first class marketing, networking, and information solutions in high value sectors, both in mature and emerging geographies. Clarion's customers use our range of exhibitions, conferences, tradeshows, and websites to target new business, demonstrate their products, build deeper relationships with their clients and identify new opportunities for performance improvement. Some of our most important core markets include Energy, Defence and Security, Telecoms, Payments, Retail, Infrastructure, and Resources.