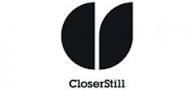 In a press release CloserStill Media, organisers of Data Centre World and Cloud Expo Europe – the world's highest attended cloud and data centre business and technology events – have this week announced a new event for enterprise IT professionals and service providers, taking place at London ExCeL on 12-13 April 2016.
Smart IoT London will help thousands of business across the UK and Europe develop cutting-edge IoT strategies and acquire the technical know-how to be able to deploy them across their entire technology ecosystem.
At its heart, Smart IoT London will host an educationally-led conference programme, presented by leading business and technology executives and global thought leaders. The tailored conference streams will cover pressing IoT issues, guided by business strategists and some of the world's top technologists.
The multi-stream event will be dictated by a Board of Patrons chaired by world-renowned technology innovator Dr John Bates, author of the best-selling book in the IoT space, 'Thingalytics'. Commenting on the event launch, Dr Bates said: "Smart IoT London will be an exciting big event platform for the global IoT sector."
Complementing over 80 education sessions, the event will feature a major international showcase of service providers and the latest IoT hardware and software solutions including devices, connectivity, applications, platforms and services. The supplier landscape will target key industry sectors including healthcare, manufacturing, retail, automotive, smart cities, the connected home and smart buildings.
The disruptive event will provide a practical guide for delegates, whatever their stage of IoT deployment.
Gartner has predicted that by the end of 2015, there will be an estimated 4.9 billion connected "things" in use, with this figure expected to rise to 25 billion by 2020. Tata Communications has found that companies who have already invested in IoT have seen an average revenue increase of 28.5% , and have committed an average increase of 38% above their current IoT investment over the next 3 years.
"IoT offers enormous potential and covers so much ground that it needs focus, data and inspiration at its heart. This event aims to fulfil all three," added Dean Johnson, SVP of Creative Innovation, Brandwidth Group and Smart IoT Speaker.
"If the IoT is all about 'connection', then Smart IoT London is the place to get connected. By illustrating the IoT in action, helping our visitors to understand, harness and integrate this exciting technology, Smart IoT London will deliver a diverse audience of senior business and technology decision-makers", said John Davy, Group Event Director of Smart IoT London. "We will address both business and technical aspects with dedicated conference streams, as well as covering smart verticals and a start-up innovation zone. Choosing London for the inaugural event was a straight forward decision with London's growing reputation as the global IoT development hub with full government backing for the IoT."
Matthew Griffin, CEO of the 311 Institute and Smart IoT Speaker agreed: "Smart IoT London sits in the heart of Europe's technology capital, one of the world's leading IoT epicentres. The race to realise the benefits of IoT is not one that can be run alone and Smart IoT London will help entrepreneurs and business form valuable, lasting partnerships."
About CloserStill Media
CloserStill Media, the UK's fastest growing business media company, specialises in high-value, content-driven events and the nurturing of B2B and professional communities. The company operates chiefly in the healthcare and technology markets. CloserStill's international technology portfolio includes the world's largest and best attended cloud and data centre events, Cloud Expo Europe and Data Centre World.