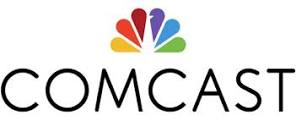 Nils Pratley of The Guardian writes: The wily media mogul finds himself in a battle to secure a Hollywood ending to his reign. Rupert Murdoch risks being outmanoeuvred in a frenzy of media deal-making.
Poor old Rupert Murdoch. A media titan can't even break up his own empire these days without gatecrashers turning up to spoil the show. Comcast's £22bn bid for Sky is bold, aggressive and cutely timed – qualities associated with Murdoch in his pomp – and, very probably, marks the start of a shootout for the UK satellite broadcaster.
The open question is who will to go head to head with Comcast. Should it be Murdoch's 21st Century Fox, whose current £10.75-a-share cash offer for Sky has been trumped by 16% by Comcast? Or should Disney, in the process of trying to buy the bulk of Fox via a deal that includes the 39% stake in Sky, take matters into its own hands and make a direct counter-offer?
Therein lies the cleverness of Comcast's timing. Brian Roberts, the chairman and chief executive, has a decent chance of exploiting the confusion in the opposition camps. Does Fox, given the importance of the Disney deal, have a completely free hand to raise debt and get into a bidding war for Sky? And does Disney, whatever it says about Sky being a "crown jewel", really regard the UK TV company as fundamental to its wider purchase of Fox assets in the US?