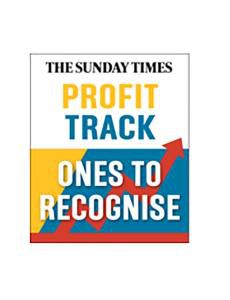 Press Release: As part of the Sunday Times Profit Track 100: Private Companies with the fastest growing profits – Dennis Publishing is proud to announce that it has made The Sunday Times Top 10 Rising Companies list for the first time.
Each year The Sunday Times publishes a list of the top 100 private companies that have the fastest growing profits. The rising star list acknowledges businesses that have had, and predict, good profit growth, but do not meet the criteria for the main table. The list also recognises companies that have a track record of diversification and innovation that has helped them to thrive in difficult markets.
The Sunday Times said of Dennis Publishing: "[the company] has outperformed its peers by diversifying its print and online portfolio, which includes titles as varied as The Week, Auto Express and Viz, which it styles as 'the third or fourth funniest magazine in Britain'. Last year it expanded into ecommerce, acquiring Buyacar.co.uk."
James Tye, CEO of Dennis Publishing said: "I'm extremely proud to see Dennis make the 2016 list. The company has undergone a period of sharp growth, innovation and diversification and has expanded its print, digital and ecommerce business as a result. Our profit performance is testament to the talent and energy we're lucky enough to have here at Dennis and this listing simply reinforces that.