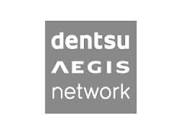 Japanese communications giant Dentsu Aegis Network has announced it has agreed to purchase of a majority stake in Brazilian full service ad agency NBS, properly known as PPR Profissionais de Publicidade Reunidos S/A.
NBS is the fourth largest advertising agency in Brazil and boasts a portfolio of clients including Bob's (food retail), BomNegócio.com (online), Coca-Cola (Crystal water and i9), CCAA (education), O Boticário (cosmetics), Oi (telecom), BR Distribuidora and Petrobras (energy).
The acquisition will grow Dentsu's Brazilian presence to 1,000 professionals and 100 clients and further diversifies its family of brands which, which include O AgênciaClick Isobar, Age Isobar, LOV, Dentsu Brazil, iProspect, Amnet and Copernicus.
For the full story read The Drum
For further reading read Mediapost