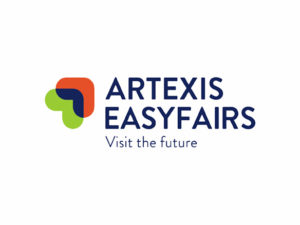 Press Release: London, 04/10/2016: Easyfairs UK & Global, part of the Artexis Easyfairs group, today announces its acquisition of CCR (Clinical Cosmetic & Reconstructive) Expo from Wimbledon-based Nineteen Events.
CCR Expo, which is co-located with Practice Management Expo, has grown exponentially since its launch in 2013, with over 5,000 practitioners and 200 suppliers attending. In just three years, it has established itself as the industry's leading event, committed to excellence across the whole spectrum of aesthetic medicine. The 2016 edition will take place this week (on 6 & 7 October) at London's Olympia.
Key to its success is the extensive support it has from leading bodies in the market, including the British Association of Aesthetic Plastic Surgeons (BAAPS) and the British Cosmetic Dermatology Group (BCDG), part of the British Association of Dermatologists. Additionally its extensive programme of content, which includes six co-located conferences, 125 expert speakers, 24 surgical & non-surgical workshops, 38 live demonstrations and 20 'getting started in aesthetics sessions', attracts a serious audience of registered healthcare professionals, including dentists, nurses, GPs, doctors, dermatologists, surgeons, and practice owners, able to earn valuable CPD points by attending sessions.
Integral to the direction of the show and its content is its Medical Advisory Board, made up of 26 expert industry leaders, and chaired by Mr Norman Waterhouse FRCS FRCS(Plast). Waterhouse states:
"CCR Expo has very quickly become a vital industry gathering which expertly unites surgical and non surgical professionals. It's a showcase for the latest innovations and techniques in medical aesthetics. I am looking forward to seeing its continuing development under the new ownership of Easyfairs, which has long demonstrated its commitment to running high quality niche events. This seems to me like an excellent fit for the show!"  
Easyfairs is well known for its rapid growth, through both organic launches and acquisitions; and is part of the events industry's Global Top 20.
Matt Benyon, Managing Director of Easyfairs UK & Global, comments:
"This is an impressive event that has already seen solid growth in its three-year history, but also it has fantastic potential for exporting to new markets. Easyfairs is committed to investing in and continuing to grow the flagship Olympia event whilst simultaneously exploring new and exciting markets for launch." 
Artexis already plays an active role in healthcare related events in countries like Sweden, Finland, Belgium, The Netherlands, and Algeria, so we will be well placed to do this.
"One of our core values as a business is in creating value for communities, and we place a huge emphasis on being close to our markets in order to understand them and deliver real 'visit the future' events; CCR Expo is a great example of a show that does this very well. We firmly believe there are exciting times ahead for this rapidly growing sector, and this show!" 
Phil Bloxsome, Event Manager for CCR Expo and who has been integral to the event's launch and growth, will be joining Easyfairs to continue to drive the show's development; he will be joined by Verity Noon, Head of Marketing. Peter Jones, Chief Executive, and Nicola Greenaway, Managing Director, of Nineteen Events, will also remain involved, working with the Easyfairs team to help develop the show.
Jones explains: "We are very proud of what we've achieved in just a short time in launching and establishing CCR Expo. We wanted to ensure that it was being passed to new management that would be as committed to the quality of content and organisation that we've invested in the show since 2013. I am confident that Easyfairs will be able to do so, and I remain very excited about the show's promising future."
Information about Artexis Easyfairs
Artexis Easyfairs enables communities to 'visit the future' at must-attend events that anticipate their needs and present solutions in the ideal format.
Through Easyfairs, the Group currently organises more than 200 events in 19 countries (Algeria, Austria, Belgium, China, Denmark, Emirates, Finland, France, Germany, the Netherlands, Norway, Portugal, Singapore, Russia, Spain, Sweden, Switzerland, the United Kingdom and the United States).
In the United Kingdom, these events include Packaging Innovations (Birmingham & London), Empack, Label&Print, Advanced Engineering and Lab Innovations. Events organised by the UK & Global division internationally include: Stocexpo and the Tank Storage portfolio of events (Rotterdam, Antwerp, Dubai, Singapore, Hamburg and Shanghai) and the publication, Tank Storage Magazine; ADF (Aerosol & Dispensing Forum) and PCD (Packaging of Perfumery, Cosmetics & Design) in Paris and New York, through Easyfairs Oriex; and Maghreb Pharma, Dentex and Medex in Algiers, through Easyfairs Northeral.
And, through Artexis, the Group manages 11 events venues in the Benelux and Nordic regions (Ghent, Antwerp, 2 venues in Namur, Mechelen-Brussels North, Mons, Hardenberg, Gorinchem, Venray, Stockholm and Malmö). The Group employs more than 700 people and expects to generate revenues in excess of €169 million for its financial year 2016-2017.
Artexis Easyfairs strives to be the most adaptable, agile and effective player in the events industry by employing committed individuals, deploying the best marketing and technology tools, and developing strong brands. Visit the future with Artexis Easyfairs.
For more information on Artexis Easyfairs, visit our websites www.artexiseasyfairs.com& www.easyfairs.com
Information about Nineteen Events
Attracting clients who are facing an ever increasing pressure on their budgets demands a compelling offering, which we specialise in delivering to ensure we meet the objectives of our exhibitors and audience.
With 20 years of management experience and a committed team on hand, we produce large-scale exhibitions supported by award winning conferences, workshops, master classes, seminars and live demonstration programmes that run alongside.
Our home is in the heart of Wimbledon, where we run our company with a team of passionate people who care about what they do, love the excitement of live events, and come to work to make a difference. With this in mind we try to push the boundaries with the events we do in order to successfully deliver a rewarding experience for both our exhibitors and visitors.
Under our former identity of Niche Events we won the Association of Event Organisers (AEO) 'Launch of Year 2009' award. Niche Events was then sold to Clarion Events in April 2012; under our new guise we aim to deliver even more exciting and innovative events in the future.