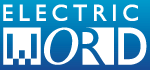 Press Release: The directors of Electric Word plc (the "Board") are pleased to announce the sale of the trade and certain assets of the Company's subsidiary, Speechmark Publishing Limited ("Speechmark"), to Informa UK Limited, trading as Taylor & Francis Group.
Speechmark is part of the Education division of Electric Word plc and publishes books and other associated products to support the education and practice of speech and language therapists and other professionals working in the areas of education, especially additional educational needs, mental health and elderly care.
The total consideration is being satisfied in cash, and comprises £1,850,000, with £1,665,000 payable on completion and £185,000 payable on the first anniversary of the completion date.
In the year ended 30 November 2015, Speechmark made a loss before tax of £179,892 (which includes a charge of £156,370 towards Company central overheads, and a management charge by the Company of £95,000) on turnover of £1,590,947. The value of the gross assets of Speechmark at 30 November 2015 was £5,336,010.
The Board would like to thank the staff of Speechmark for their dedication and hard work in this long-established and high quality business.
The sale of Speechmark follows the sale of Optimus Education Limited, announced earlier this month, and concludes the disposal of the Company's loss-making Education division. This completes the strategic process of refocusing the Company solely on the continued growth of its SportBusiness Group.
The Board is now reviewing the infrastructure and working capital necessary for the future development of SportBusiness Group and the extent, form and timing for returning cash to shareholders.  A further announcement in this regard will be made in due course.