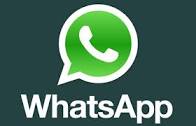 (Reuters) – Facebook Inc will buy fast-growing mobile-messaging startup WhatsApp for $19 billion in cash and stock in a landmark deal that places the world's largest social network closer to the heart of mobile communications and may bring younger users into the fold.
The transaction involves $4 billion in cash, $12 billion in stock and $3 billion in restricted stock that vests over several years. The WhatsApp deal is worth more than Facebook raised in its own IPO and underscores the social network's determination to win the market for messaging.
Founded by a Ukrainian immigrant who dropped out of college, Jan Koum, and a Stanford alumnus, Brian Acton, WhatsApp is a Silicon Valley startup fairy tale, rocketing to 450 million users in five years and adding another million daily.
For the full story click Reuters