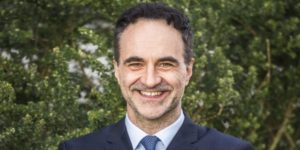 The Brand Events Pet Portfolio, including the National Pet Shows and Dogfest, has been acquired by Fitz All Media, the organisers of ONE LIVE Festival and The VET Festival.
Fitz All Media was founded in 2009 by Professor Noel Fitzpatrick (The Bionic Vet, BBC1 and The Supervet, Channel 4) and has appointed Nicole Cooper as managing director of events. Nicole Cooper, who founded the National Pet Show in 2010 and co-founded Dogfest in 2014, will produce and expand the portfolio with Fitzpatrick to run all events under the extended Fitz All Media umbrella. Fitzpatrick has been greatly involved in both the National Pet Show and Dogfest events over the past four years, and will now be fully immersed in the future blue-print of these unique shows going forward into their next phase.
Nicole Cooper commented: "Having worked with Noel for the last four years across our pet events, this business acquisition is a very natural fit. Noel is an inspiring leader within the industry and will add huge amounts of value to the shows with his content and ideas. "This is a fantastic opportunity for us to combine our passion, vision and talent across the whole portfolio."
Professor Noel Fitzpatrick says: "My aspiration for these events is that they shine as a beacon of hope for animal-lovers everywhere who can rejoice in the unconditional love shared with animals. "I believe that we can create one of the best companion animal event platforms in the world for the visitors, exhibitors and sponsors through smart alignment and strategic collaborations. As an events team, we have a commitment to the community and a belief that our team really can create the very best event experience for those that respect animals".
The next event in the Fitz All Media event calendar is the National Pet Show taking place at the NEC Birmingham on 5-6 November 2016.