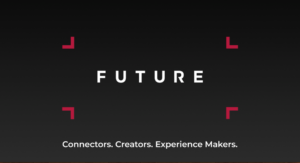 Future plc today announces the proposed acquisition of the consumer division of Purch, the next generation digital publishing and marketplace platform, operating in the consumer technology and science vertical in a deal worth £105.7m ($132.5m).
The acquisition will give Future the number one position in consumer tech publishing in the US. Purch has successfully grown its digitally-led business through titles such as Tom's Guide, Tom's Hardware and Top Ten Reviews. Bringing Purch's brands and digital platforms into the Future business will further cement Future's position as a growing, global platform for specialist media.
Combining Future's track record of growth, with Purch's US market presence, will give a market-leading US position and more diversified revenue sources for Future going forwards. Purch's cutting-edge technology will also help deliver on Future's mission to be a tech and data-driven global platform.
Acquisition highlights & rationale
Future proposes to acquire Purch's consumer division in a deal worth £105.7m ($132.5m)
Purch is a next-generation digital publishing and marketplace platform
It's leading consumer tech titles, such as Tom's Guide, Tom's Hardware and Top Ten Reviews, coupled with TechRadar mean Future will be the largest consumer tech network in the US
Purch's ad technology, RAMP, compliments Future's technology platform, opening up further opportunities for our partners
Opportunity to significantly increase the scale of Futures science and knowledge divisions, through Purch's titles such as Space.comand Live Science