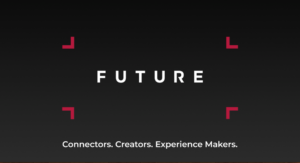 Press release:  Future plc (LSE: FUTR), the global platform for specialist media, today announces the proposed acquisition of five specialist consumer titles from Haymarket Media Group – What Hi-Fi?, Stuff, FourFourTwo, Practical Caravan and Practical Motorhome – for a consideration of up to £14m, the majority of which is in the form of cash, with the balance in shares. The titles generated revenue of £12m in the last financial year to June 2017. The consideration shares are subject to lock-up restrictions for three months from the date of issue.
 Acquisition highlights & rationale
●     Respected titles, diversify revenues, strengthening position in audio visual and expanding Future into new verticals: sport and outdoor leisure
●     Titles present organic growth opportunities by leveraging and expanding brands and content through Future's platform
o   What Hi-Fi? extends existing brand leadership in consumer technology to lead in audio visual
o   FourFourTwo enters Future into the sport vertical during a World Cup year
o   Practical Caravan and Practical Motorhome build a strong position in specialist subscription magazines for outdoor leisure
o   Stuff extends commitment to the men's lifestyle market
●     The acquisition is expected to be earnings enhancing in the first full year of ownership, driving growth in operating profitability and cash generation
The transaction is expected to complete in early May following the TUPE consultation process with the relevant staff. The acquisition of Stuff is conditional on CMA approval.
Zillah Byng-Thorne, CEO of Future, said:
 "This acquisition is a further demonstration of our strategy to develop evergreen content that connects with communities and further diversifies our revenue streams. These titles are well established brands with strong market positions that expand and enhance our presence in existing verticals and extend our reach into new communities. We have a strong track record of integrating and leveraging acquisitions and we are confident that this deal will be earnings enhancing and drive further growth in operating profitability and cash generation."
Certain information contained in this announcement would have constituted inside information (as defined by Article 7 of Regulation (EU) No 596/2014) prior to its release as part of this announcement.
About Future:
Future plc is an international media group and leading digital publisher, listed on the London Stock Exchange (symbol: FUTR). The Group operates two separately managed brand-led divisions: Media and Magazine. The Group has a reach of 100m+ globally, including 62m online users and 63m social media reach. The Magazine division is brand-led. It has over 100 market-leading publications, with 10 key titles.
 The Media division focuses on being at the forefront of digital innovation, in particular, the high growth technology and games markets, with three complementary revenue streams: eCommerce, events and digital advertising. It has a number of leading brands including TechRadar, PC Gamer, GamesRadar+, The Photography Show, Generate, The Homebuilding and Renovating Show and Golden Joysticks Awards.