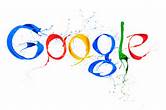 Google Inc shares jumped past $1,000 on Friday as investors bet on the internet company's continued dominance of the mobile and video advertising businesses despite aggressive competition from Facebook and Yahoo.
Shares of the world's No. 1 search company rose more than 14 percent to an all-time high of $1,015.46, swelling its market value by about $40 billion.
That vaulted Google past Microsoft Corp and Berkshire Hathaway Inc in capitalization and brought it to No. 3 among U.S. companies, behind only Apple Inc and Exxon Mobil Corp.
Google, whose Android is the world's most-used mobile software and YouTube is the most popular video-streaming service, on Thursday reported a 23 percent jump in net revenue from its Internet business. Advertising volume soared 26 percent – the highest rate of growth in the past year – and more than made up for an 8 percent slide in ad prices.
For the full story click Reuters