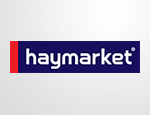 Haymarket Media Group has signed a strategic partnership with The Knowledge Engineers, the digital training and online consultancy firm, by taking a minority stake in the business.
The investment signals Haymarket Media Group's ambition for its marketing and communications division, which publishes MediaWeek.co.uk and Campaign, to expand to offer a comprehensive range of services for its audiences.
Both companies will benefit from each other's international footprint. Haymarket publishes communications magazines in the US, UK and Asia, while The Knowledge Engineers has trained more than 40,000 people across 43 countries since 2007.
Recent research from the Knowledge Engineers found 76 per cent of businesses felt there was a general lack of digital knowledge within their organization. The two companies hope to respond to this growing industry demand for insight and expertise.
For the full story click Media Week