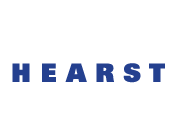 Hearst has acquired CAMP Systems International Inc. in its latest move toward diversification in the information and data sectors. CAMP was acquired from GTCR, a private equity firm, for around $2 billion, according to sources familiar with the situation. The exact sum was not disclosed.
Headquartered in Merrimack, New Hampshire, CAMP is an aircraft software-as-a-service system which manages and tracks maintenance in the aviation field. The service is used on 19,000 aircrafts, 30,000 engines, and at 1,300 maintenance facilities across the world.
CAMP CEO Ken Gray and president Vibby Gottemukkala will continue at Hearst when the transaction is completed at the end of the year.
"We look forward to partnering with the CAMP team to capitalize on new opportunities to create more growth, expand its global reach and develop new offerings," Hearst Business Media president Richard P. Malloch said in a statement. "Hearst Business Media is committed to growing our information solutions businesses, developing new capabilities, and entering new markets."
While Hearst is known for its consumer magazines like Cosmopolitan and Good Housekeeping, the company has ownership in over 360 different businesses, ranging from realty to tech ventures.
The Hearst Business Media division includes B2B information services in the areas of health, finance, and automotive.