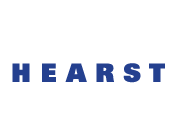 Hearst has agreed to acquire Gruner + Jahr Media Netherlands, which publishes print and digital editions of media brands including Glamour, Vogue, JAN, Designer Vintage, National Geographic and Quest as well as custom content activities. The brands and all other activities will become part of Hearst Magazines and will be published through Hearst Netherlands, which reaches an audience of 5.5 million through brands such as Cosmopolitan, ELLE, Esquire and Harper's BAZAAR. The announcement was made by Hearst President and CEO Steven R. Swartz and Hearst Magazines President David Carey. The deal is subject to G+J Media Netherlands Works Council and anti-trust approval and expected to close before the end of the year.
"In every market, on every platform, Hearst is known for engaging content, dynamic solutions and creative programs," Carey said. "We are committed to innovation and growth, both through organic investment and acquisitions, and we are pleased to welcome these respected brands, which Gruner + Jahr has established and nurtured.
"Our teams are focused on curating the best content and creating contextual integrations for marketers that speak to our highly engaged audience," said Luc van Os, CEO of Hearst Netherlands.