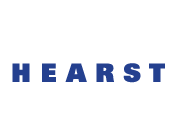 Hearst Magazines has bought pop-culture news brand Clevver from Defy Media, which shut down in November. Financials were not disclosed.
The deal brings Clevver's YouTube audience of over 15 million subscribers to the legacy publisher. The news was first reported by The Hollywood Reporter.
The acquisition "underscores our commitment to premium video that super-serves our audience of young women and will further accelerate our growth on YouTube and other digital video platforms," stated Hearst Magazines to multiple media outlets.
Clevver's brands include ClevverTV, Clevver News, Clevver Style and Spanish-language Clevver TeVe.