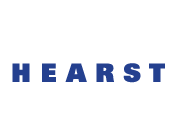 Hearst Magazines has acquired a minority stake in Gear Patrol, an enthusiast men's brand focused on products and stories about the outdoors, fitness, style, tech, cars and travel. Gear Patrol, which launched in 2007, reaches over 2 million readers monthly. The brand has a website, biannual print publication, advertising, branded content and events.
The financial terms of the deal were not disclosed. Gear Patrol will continue to operate independently.
For Hearst, the investment is also an opportunity to grow the publisher's existing ecommerce business, Gear Patrol generates 25% of its revenue from ecommerce and affiliate links. When customers click direct links on the site to merchants like Amazon, the site gets a cut of the sale.