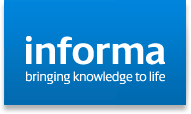 The world's longest-published newspaper will become a totally digital service on 20 December 2013. The landmark move follows many months of research and preparation and is – first and foremost – designed to ensure that the title continues to evolve with customer demand which now overwhelmingly favours a digital product.
When Lloyd's List started back in 1734 we offered our customers access to the news and information that was vital to their business. That aim has not changed, but the technology has.
What started life as a printed notice pinned to a coffee shop wall in London is now the shipping industry's most sophisticated online intelligence tool, accessible in any coffee shop – indeed anywhere in the world – 24 hours a day. We have consistently evolved over the years to give our customers a competitive advantage by helping them make informed business decisions based on reliable, accurate and trusted information. Today we deliver our content anywhere, anytime, as our customers demand it. The success of our digital offering has been unequivocal and the vast majority of our customers now rely on the enhanced capabilities of digital. That is why Lloyd's List is now set to become a digital only service.
For the full press release click Informa Lloyds List