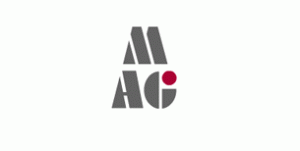 Press Release: MA Business (MAB), part of the Mark Allen Group (MAG), completed its acquisition of three clusters of international conferences from London-based Industry Dynamics, today.
The well-established international conferences MAB acquired include The European Manufacturing Summit and The North American Manufacturing Strategies Summit, alongside a number of specialist sector conferences in Food, Packaging and Pharmaceutical sectors.
The Industry Dynamics' team responsible for production and delivery of these events will transfer to MAG's headquarters in Herne Hill from 1 August 2016.
Peter Knutton, managing director of MA Business said: "These highly regarded international exhibitions perfectly complement MAB's established manufacturing, engineering and management brands.
"In addition, the transferring ID team brings with it much sought-after expertise in overseas international events organisation to the group. We look forward to working with the team to develop the existing conferences and launch new events over the coming years."
MAG chairman Mark Allen: "It has been a straightforward and amicable acquisition which we are pleased to have completed so quickly. Adding these events greatly strengthens MAB's international portfolio in line with MAG's stated strategic growth plans."
The events acquired include:
The European Manufacturing Summitwww.ems-summit.com
The North American Manufacturing Summit www.manufacturing-summit.com
The Global Bioproduction Summit www.biomansummit.com
Packaged Global Summit www.globalpacksummit.com
Global Drug Delivery & Formulation Summit www.ddfevent.com
American Drug Delivery & Formulation Summit www.ddfsummit.com
World Food Innovate Annual Summit www.foodinnovateworld.com
Food Sure Europe Annual Summit www.foodsureeurope.com
For further information:
Mark Allen mark.allen@markallengroup.com
Peter Knutton peter.knutton@markallengroup.com
MA Businesswww.markallengroup.com/ma-business
Mark Allen Group www.markallengroup.com
About MAG: The Mark Allen Group is a dynamic media company which delivers high-quality content through market-leading journals, magazines, books, events, exhibitions and websites. Its brands offer unrivalled access to specialists in healthcare, education, business and consumer markets. The Industry Dynamics business acquisition is the fourth MAG has made in the last year. On 12 June 2016, in the Sunday Times' International Track 200 report, MAG was ranked the 33rd out of 200 private companies in Britain with the fastest growing international sales. The purchase of the Industry Dynamics' international business will consolidate MAG's position even further.
About MAB: MA Business manages a wide portfolio of business-to-business brands. These include market leading titles including Machinery, Machinery Classified, Eureka, Works Management, New Electronics, Engineering Materials and FAST (Fastening & Assembly Solutions and Technology) for the UK's manufacturing and engineering community of qualified engineers; Land Mobile and Tetra Today, magazines dedicated to the wireless technology and critical communications industries; Recycling & Waste World, the catalyst for change in the resource management community; Pro-Shop Europe, the leading golf trade publication; HR, the award winning magazine for HR directors; and PrintWeek, the highest-circulating printing industry title in the UK.