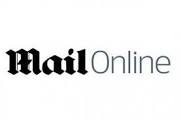 Mail Online has missed its target of making £80m in revenue this year as annual digital advertising growth slowed by more than half and profits at the Mail's combined print and digital operation rose by 12%.
Mail Online reported £73m in revenues for the year to the end of September, reporting an annual growth rate of 18%, down on the 41% reported in parent company Daily Mail & General Trust's full year results last year.
DMGT said print advertising declined 12% in the second six months of its financial year, a "significant decline" compared with 5% in the first half. For the year, print ad revenue declined 11% and circulation revenues fell 4%.
For the full story read The Guardian