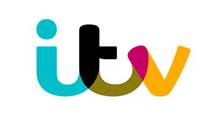 The Voice in a three year deal thought to be worth about £50m, after the BBC gave up the battle for the show.
ITV has reached a deal with the format's owner, Big Brother creator Jon De Mol's Talpa Global, to air the singing competition for three seasons from January 2017.
The broadcaster will also make a companion spin-off show for ITV2. As part of the deal ITV has also agreed to make two seasons of The Voice Kids, a singing show for eight- to 14-year olds, with an option on a third series if it proves successful.
For the full story read The Guardian