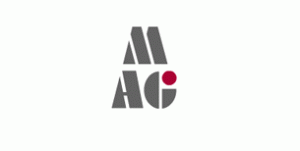 MA Exhibitions Limited, the exhibition arm of the Mark Allen Group, has completed its acquisition of the UK's largest special educational needs show, TES SEN Show, from TES Global Limited. Under the terms of the deal, TES Global has agreed to licence its name to MA Exhibitions for an undisclosed period.
Mark Allen Group is no stranger to the education sector. It's operating company, MA Education, publishes leading brands, including Nursery World, Early Years Educator, Headteacher Update and SecEd. In addition, as part of its portfolio of large-scale events, MA Exhibitions organises prominent exhibitions for early years and child care professionals, Nursery World Show in London and Nursery World Show North.
Ben Allen, chief executive officer of the Mark Allen Group said: "The TES SEN Show perfectly complements our established education brands. It also enhances our exhibition and event business, which has grown significantly in the last three years in line with our strategic development plans. I'm delighted that we have been able to acquire such a highly regarded event as the TES SEN Show, which celebrates its 25-year anniversary this year."
Trevor Barratt, managing director of TES Global said: "With the incredible support of a dedicated community, we have seen the SEN Show grow from start-up to a much-loved set piece in the education calendar. As the show continues to flourish, it will benefit from the nurturing and support of a specialist with strong exhibition and education credentials. Tes remains committed to the people and institutions behind the whole education sector, both in the UK and internationally."
The first TES SEN Show that MA Exhibitions will organise will be at the British Design Centre in London from 6-7th October 2017.