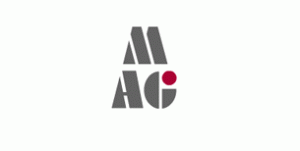 Press Release: One of the few remaining independent publishing 'jewels' has been acquired by the Mark Allen Group (MAG) in its bid to enhance its business-to-business portfolio. Kent-based Unity Media Plc and its sister company, Unity Exhibitions Ltd, have been snapped up by MAG for an undisclosed sum.
Unity Media publishes a number of market leading brands in the built environment. They include: Roofing, Cladding & Insulation (RCI), Glass & Glazing, Heating & Plumbing Monthly, Building Products and Your Build.
At the same time, Unity Exhibitions Ltd organises the successful annual RCI Show, to be next held in November at the Ricoh Arena in Coventry. This is the second acquisition MAG has made this year and follows the purchase two months ago of the largest special educational needs' exhibition, TES SEN Show, from TES Global Ltd.
Unity Media, which was set up in 1995 and has been owned by Dennis and Jean Taylor, will be moving from its offices in Sevenoaks in July to MAG's Dartford base. MAG publishes a number of other business brands based in Dartford, including Eureka, New Electronics, Machinery, Works Management, Fast, Plant Engineer, Transport Engineer, Recycling & Waste World and Ground Handling International.
Mark Allen, the Chairman of MAG said: "Like me, Dennis is a member of the Stationers' Company that represents publishing, print and packaging and we got to know one another over a dinner at Stationers' Hall. When he told me that his business-to-business brands would be up for sale, I was immediately interested. Dennis is a decent and honourable man so agreement was easy. We trust one another so we did not even sign an NDA.
"What has impressed us greatly about Dennis' business is the quality of his staff who are very passionate and engaged in their industries."
Chairman of Unity Media, Dennis Taylor commented: "The prime elements in my sale to MAG were continuity for all the staff and consistency of approach between our two companies. MAG share a similar working culture to Unity's. All Unity staff spent time with MAG and are looking forward to a seamless transition and future product developments."
MAG's Chief Executive Officer, Ben Allen added: "Unity has some firstclass brands that are highly respected in their fields. A major interest of ours was the RCI Show, which is an excellent exhibition that has a very committed following of exhibitors and visitors."
MAG now boasts 70 different brands engaged in a range of different areas, including healthcare, education, aviation, music and leisure, as well as business-to-business.
It is in exhibitions, conferences and awards that MAG has seen the most pronounced growth over the last few years. Its exhibitions include, amongst many others, the Engineering, Electronics and Embedded Design Shows, B-APCO, BDIA Dental Showcase, PrintWeek Live, the Nursery World Show, EMS Summit, American Drug Delivery and Formulation Summit and Food Innovate.
Recently, MAG was ranked 46th in the Sunday Times HSBC International Track 200 for mid-market, privately owned companies which have grown overseas sales the fastest.
According to 1000 COMPANIES TO INSPIRE BRITAIN 2017, produced by the London Stock Exchange Group, the Mark Allen Group is one of the most dynamic companies in the country representing all sectors.