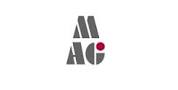 Press release: Mark Allen Group has announced its intention to acquire the UK's leading brand for social work professionals.
MA Education, a part of the Mark Allen Group (MAG), has agreed to purchase Community Care, from Reed Business Information (RBI), part of RELX Group.
There are four major elements to this highly respected brand. Community Care is first and foremost a digital, subscription-based resource for social workers, through its two platforms: Community Care Inform Children and Community Care Inform Adults. It provides content and tools to aid professional development and good practice. Communitycare.co.uk delivers up-to-date and breaking online news on the social care scene. Community Care Jobs is the place social workers turn to when looking at career opportunities. And Community Care Live has separate events every year in both London and Manchester, that reinforces and enhances the training needs of care staff.
For Mark Allen himself Community Care has come full circle. He was the launch editor in 1974 of what was then a news-orientated and jobs-based magazine. Subsequently, he became the magazine's publisher.
He said: "This really is a dream come true. RBI launched Community Care at exactly the right time and it rapidly became a well-respected, award winning and highly profitable magazine. Editing Community Care at a young age was a pivotal moment in my career from which I have prospered. I never thought that one day I would own this outstanding brand.
However, this is not for me a sentimental trip down memory lane. Community Care is a totally different proposition to what it was when I was the launch editor more than 40 years ago. The Community Care team that we will be inheriting has created an amazing online resource, which has plenty of scope for further development."
Chief Executive Officer Ben Allen concurred: "This is a superb opportunity for us. As a major online brand, Community Care vastly enhances our digital presence and fits very well with Children & Young People Now, which we acquired from Haymarket a few years ago. Two years ago, we bought Optician from RBI and this has proved a major asset for the company."
During the past seven years MAG has been on an extensive acquisition trail which, with recent purchases, will see revenues rise to nearly £45 million at the end of this financial year, net profits approaching £6 million and EBITDA to £8 million.
Community Care is the third acquisition the group has made this year. A few months ago, MAG purchased the largest special educational needs exhibition, TES SEN Show, from TES Global Ltd.
In June the company scooped up Unity Media and Unity Exhibitions, which has a number of magazines and a major exhibition, the RCI Show, in the built environment.
RBI Managing Director Edward Dimbylow said: "The sale of Community Care reflects our continuing strategic priority of focusing on our core subscription-based data and analytics businesses. Mark Allen Group is a great home for Community Care and will provide the team and brand with a secure future".
About Mark Allen Group
MAG is a progressive publishing and events business, which owns a diverse portfolio of 85 brands in the healthcare, education, manufacturing, engineering, business-to-business, aviation and leisure sectors. MA Education's portfolio includes Nursery World as well as Children & Young People Now. MAG currently employs more than 350 staff based across its four offices in Herne Hill, Dartford, Guildford and Wiltshire. MAG's headquartered office is in Herne Hill, London.
www.markallengroup.com
About Reed Business Information
Reed Business Information provides information, analytics and data to business professionals worldwide. Our strong global products and services hold market-leading positions across a wide range of industry sectors including banking, petrochemicals and aviation where we help customers make key strategic decisions every day. RBI is part of RELX Group, a global provider of information and analytics for professional and business customers across industries.
www.reedbusiness.com