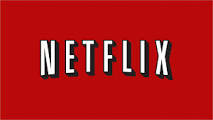 When Netflix chief executive Reed Hastings took to the stage in Las Vegas on Wednesday to announce the streaming service's expansion into a further 130 countries, he told the audience they were "witnessing the birth of a global TV network".
It was a grand statement for a company that started out as a US mail-order DVD rental business, but one it has backed by attracting about 74 million subscribers around the world and making huge investments in TV programming.
Hastings' words were chosen carefully: his list of countries that could now access Netflix ranged from the obscure (Azerbaijan) through to the massive (India). Even if China remains one of the few places not on the list, Hastings said the company "hopes to be there soon". At more than 190 territories, Netflix is within a whisker of the 200 it promised to have by this time in 2017, and not far off the global tag it wants to claim.
It shows the company believes it can find new markets to make up for slowing growth in the US, and keep up the pace that has given it a lead over its competitors – both legacy players trying to adapt to the web such as HBO, and tech-oriented behemoths such as Amazon.
For the full story read The Guardian